Suntan New Brochure and Sample Box are Coming!
Suntan always focuses on synchronously refreshing the technical specification between our website and the paper brochure/ sample box, which makes customer know more detailed information about our components and Suntan brand.
This time we updated the brochure of Rectifier Diode M7 and Trimming Potentiometer first, M7 brochure photo as below. Plastic Film Capacitor is under construction, and other series will show up soon!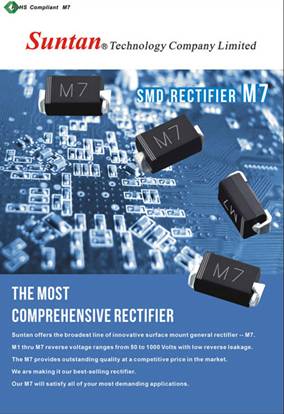 Meanwhile, as for the sample box, we put some more typical samples into the box such as radial and axial film capacitor, X2 capacitor, radial and SMD E-caps. We hope this would give customer a more complete idea of our full products.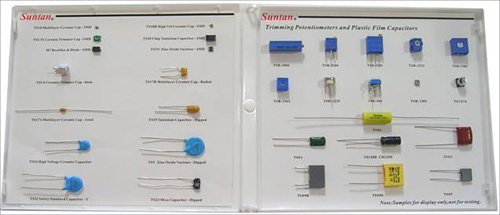 Welcome all old or new customers ask for our New Brochure and Sample Box!