Suntan Has Prepared a Sample Box for TS08V Series
Suntan Technology Company Limited
----All Kinds of Capacitors

In year 2015, Suntan launched another new series of Class X2 capacitors TS08V.
During the past months, we have achieved great success in promoting this capacitors to our customers.
We tried our best to control the raw material and now we are gald to inform you that most TS08V 310VAC items' price are same as TS08S 275VAC itmes' price.
But in concerning of product quality, TS08V is more superior than TS08S. In most cases, TS08V can replace TS08S.
Before Christmas we also bring you a gift that is our TS08V sample box. You will find the different size products in one box, they are just for display only.
If you have interest you can contact with our sales. We can arrange to send some to you.
http://www.suntan.com.hk/Plastic-Film-Capacitors/TS08V.html
http://www.capacitors.hk/Plastic-Film-Capacitors/TS08V.html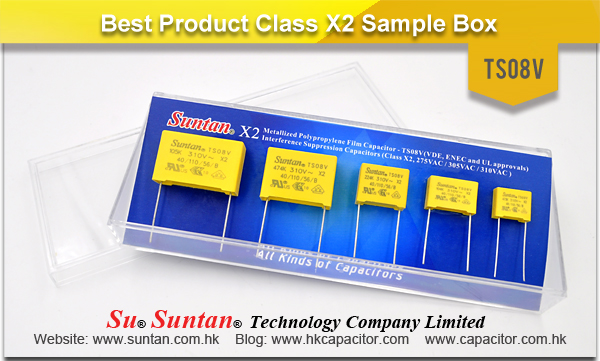 Please contact our sales by sales@suntan.com.hk to get it for free.